It has happened to all of us...you make a special trip to that high-end makeup store to find the perfect foundation for your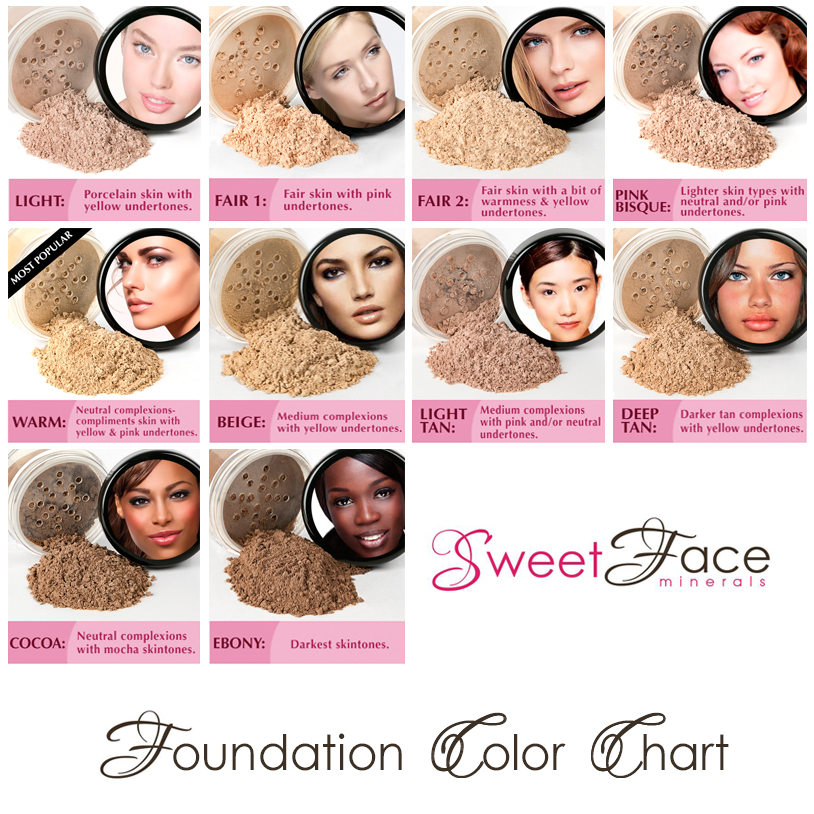 skin only to find that they don't have much more to offer than your local convenience stores. What about when you find that perfect shade only to discover that it is not so perfect when you venture out into the sunlight? You know what we are referring to, those awful makeup lines and streaks that instantly become apparent and suddenly you look like you recently got into a fight with some face paint. It all seems like a neverending struggle to find makeup that looks natural and is good for your skin. Well, Sweet Face Minerals is here to tell you that the struggle is over.
At Sweet Face Minerals, we are passionate about making women feel naturally beautiful. We are a family owned and operated company that makes all of our own natural organic makeup. From our mineral foundations to our eye shadows, we make all of mineral makeup from scratch. All of our cosmetic products are paraben-free, as well as free from any other harsh chemicals or ingredients that can damage your skin. In fact, our mineral makeup is actually good for your skin. Our makeup helps protect your skin from dehydration and has SPF to help protect your skin from sun damage, as well. Our natural makeup products also provide incredible coverage and make your skin look smooth and flawless.
If you are tired of messing around with goupy foundations that don't offer the natural looking coverage you are looking for, then it is time to see what Sweet Face Minerals has to offer. Our mineral makeup products will leave you looking and feeling more radiant than ever.